Texas is a large state known for its mild winters and hot summers but not too many are sure if there is snowfall that happens In the state well the answer to that may surprise you.
Does It Snow In Texas?
I'm sure you've heard the saying "It doesn't snow in Texas." But do you know what? It does! And it even snows more than most states, with an average of over six inches per year.
So how can people believe this myth? Well, there are a few factors at play here. For one thing, many people think that if they don't see snow on TV or in pictures then it must not happen where they live too.
The truth is that weather conditions vary greatly all across the US and some areas might go months without seeing any snow while others have plenty of snowy days each winter season, so just because it's cold outside doesn't mean there'll be snow everywhere.
Where Is the Most And Least Snowfall In Texas?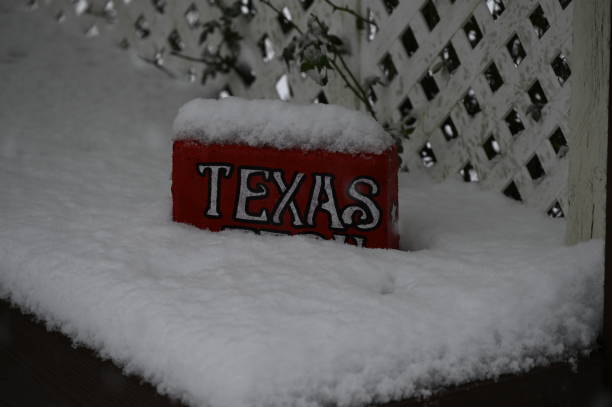 Although it snows in many parts of Texas, the snowiest regions are usually up in the Panhandle near Amarillo and Lubbock. These areas can get well over a foot of snow in a single storm!
On the other end of the spectrum, there are some parts of Texas that don't see any snow at?.?all. The Rio Grande Valley near the Mexican border typically only sees a dusting or two each year if that.
How Does Texas' Snow Affect Daily Life?
Now that you know it snows in Texas, you might be wondering what that means for people living here. Well, for one thing, it can make driving conditions dangerous, especially in the Panhandle where the roads can be icy and treacherous
Schools also often close down when there's a lot of snow on the ground since it can be hard for kids to get to school safely.
And finally, if you're someone who enjoys skiing or snowboarding, you're in luck – Texas has some great slopes for that too!
Where Can I Go To See Snow In Texas?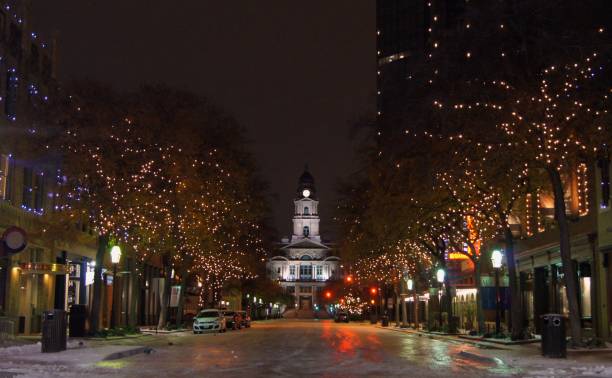 Now that you know it snows in Texas and where the most snow usually happens, you might be wondering where you can actually see those white flakes falling from the sky?
Well, some of the best places to go are the Texas Ski Ranch in New Braunfels and Wolf Creek Ski Resort near Lubbock.
These areas have tons of different slopes for all levels and even offer lessons on how to ski! If you're a first-timer, it can definitely be a bit overwhelming but luckily there is plenty of help available.
Amarillo
is also a great location to hit the slopes and what better way to spend your time there than with your loved ones?
So if you're tired of hearing about how it doesn't snow in Texas, all you have to do is come here during the winter months and experience it for yourself!
Lubbock:
The Panhandle's largest city is also one of the snowiest. The National Weather Service's office in Lubbock averages about 10.8 inches of snow each year. Amarillo
Just north of Lubbock, Amarillo sees significantly more snow, with an annual average of 16.5 inches
Rio Grande Valley
This area near the Mexican border usually only sees a trace to 2 inches per year. New Braunfels
About an hour and a half south of Austin, this town on the edge of the Hill Country averages 5.5 inches per year. Wolf Creek Ski Resort
Just outside of Lubbock in the western part of the state, Wolf Creek averages24.2 inches of snow each year.
El Paso:
Although it is located in the desert, El Paso has a history of seeing significant snowfall. The National Weather Service's office there averages about 5.5 inches of snow each year.
What Is the Texas Snow Party?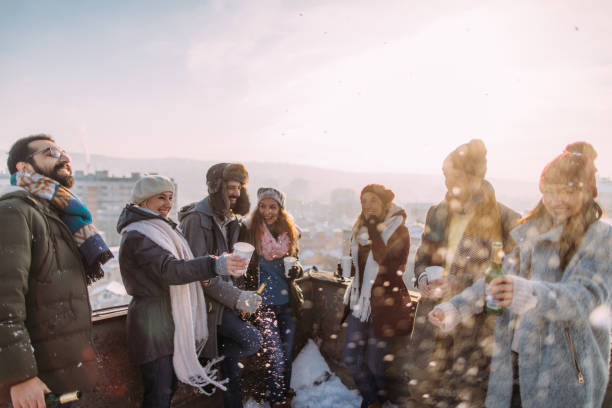 During the winter months, many Texans love to get out and enjoy the snow. So when there's plenty of snow on the ground, it can give you a great excuse to throw an awesome party!
The Texas Snow Party is an annual event in North Texas that allows people to pull out their winter gear and have fun with friends. Not only can you make snowmen, build igloos, play in the snow, etc., but there are also activities like ice skating and curling! All you need is some warm clothes and a desire for adventure!
What Can I Do And See In Texas Cities That Get Snow?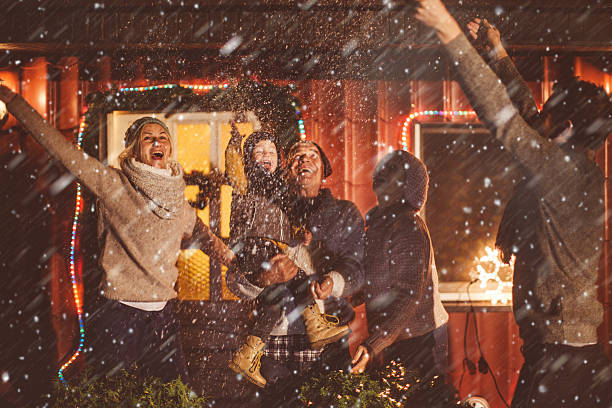 If you're a true snow lover and only want to visit a city that gets a lot of snow, here are some places to check out:
Amarillo
In addition to all the different slopes, Amarillo has the Cadillac Ranch, which is an art installation made from old Cadillacs buried nose-first in the ground. Visitors are able to spray paint the cars however they want! Although it's not as exciting as snow activities, it can certainly be interesting. In fact, over 80 different artists have contributed their work since the project started in 1974.
San Angelo
The San Angelo Nature Center has plenty of animals for you to see even when there isn't any snow on the ground. Plus, the center has an annual ice castle that is built with over two million pounds of ice! Although you can't go inside since it's made out of frozen water, it will certainly be something worth seeing.
What Are Some Tips I Need To Know Before Visiting?
If you've decided to visit one of these snowy Texas towns during the winter months, here are some helpful tips you should know:
1. Bring a shovel and salt with you when going outside so that you're prepared for any icy conditions.
2. Be sure to layer your clothing so that even if there is a lot of snow or it's really cold, you have no problem staying warm!
3. If it snows a lot, call your insurance company before going out to make sure you have full coverage, especially if your car is a few years old.
4. If there's a ton of ice on the ground, be careful since it can be very easy to slip and fall.
5. Drive slowly because weather conditions are usually worse when there's snow or ice on the ground!
6. Don't forget your camera so that you can take pictures of all the fun things you get to do in this winter wonderland!
7. Remember to stay hydrated by drinking lots of water since you'll be exerting yourself more than usual!
Conclusion
So, as you can see, Texas definitely has its fair share of snow! If you're looking to enjoy some winter activities, be sure to check out one of the towns or cities mentioned in this article. And don't forget to dress warmly – it can get pretty chilly in the Lone Star State during the winter!