People come to Vegas for a variety of reasons, but one thing they all have in common is that they want to do something besides gamble. There are many things you can do from going on an adventure at the Grand Canyon or hiking through Red Rock Canyon, taking a ride on Big Shot and X-Scream which will make you feel like Spiderman, riding a jet boat down the Colorado River, check out the Hoover Dam or spending some time at one of our top-rated museums. The possibilities are endless!
Explore Fremont Street:
Fremont Street is a classic example of what Vegas used to be. In fact, if you want to relive the past, Fremont Street is where it's at. It offers free entertainment from street performers and aerialists while you walk along with the old casino-style shops and restaurants.
Grand Canyon: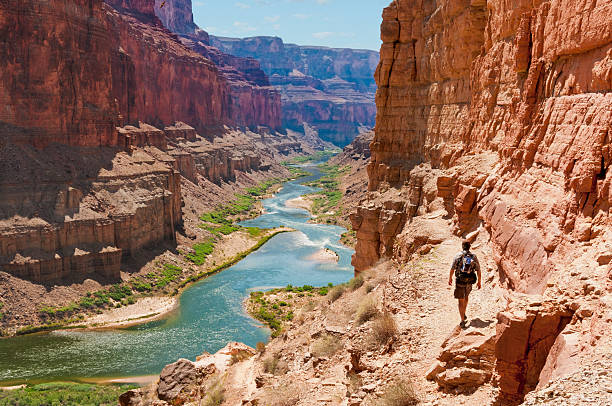 The Grand Canyon is one of those things you NEED to do when in Vegas. You can see the amazing geology and natural beauty of this playground from an airplane with Maverick, a helicopter with Papillon, or a sightseeing bus. Within 48 hours drive in Zion National Park and Bryce Canyon. Be prepared for some planning and easy driving.
Red Rock:
Just 15 miles west of Las Vegas lies one of the most beautiful places on earth known as Red Rock Canyon. This national conservation area is home to 13 different trails that lead you through valleys and up mountains to lush vegetation, wildflowers, and spectacular views of the Mojave Desert.
The easiest way to get there is by taking Charleston Blvd (Hwy 159) until it changes it's into West Charleston Blvd which will take you straight to the entrance where the visitor center is located. If you have a few hours to spare, then by all means hike one of the trails!
Grand Canyon West Rim:
The Grand Canyon Skywalk, "the most photographed spot on planet earth" was erected in 2007 and it's now part of Grand Canyon Experience – a tour package offering everything from helicopter tours, airplane trips, or even a VIP tour with a well-known traveler named Anthony Melchizedek (Twitter).
In fact, you can do these things separately without buying an expensive tour which might help your wallet out a bit. You can drive there from Las Vegas or take Papillon Helicopters from Boulder city.
Visit The Hoover Dam: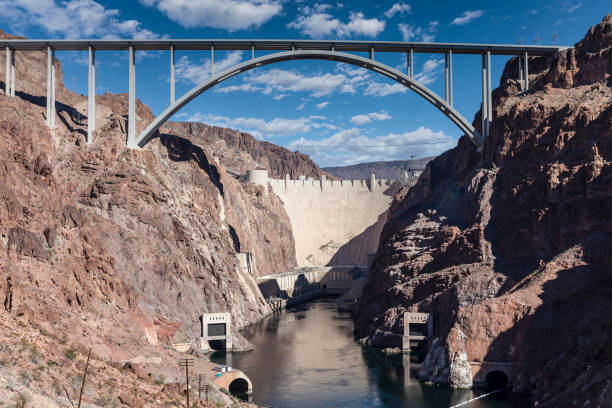 A 726 ft tall (221m) dam was built in the Black Canyon of the Colorado River between 1931 and 1936. It's located about 24 miles southeast of Las Vegas, Nevada on U.S.. Highway 93 between Bullhead City, Arizona, and Kingman, Arizona. A tour through a little tunnel takes you to a viewing area where many questions are answered while you overlook water going around the generators which power parts of Nevada and Arizona.
Big Shot & X-Scream:
Look at the city from 110 stories high by riding either Big Shot or X-Scream at The Stratosphere Hotel & Casino on Las Vegas Boulevard, North from Sahara Ave. The views from up there will leave you breathless! Not for the faint of heart!
The Neon Museum:
Check out this site for all kinds of info. This urban museum consists of a walk-through experience showing off Vegas neon signs from old casinos, motels, and businesses that once stood along our famous strip.
It's not only entertaining but you'll also find these signs extremely fascinating, which is why it ranked #3 on TripAdvisor among 48 things to do in Las Vegas (#1 & #2 were both free).
Shooting Range: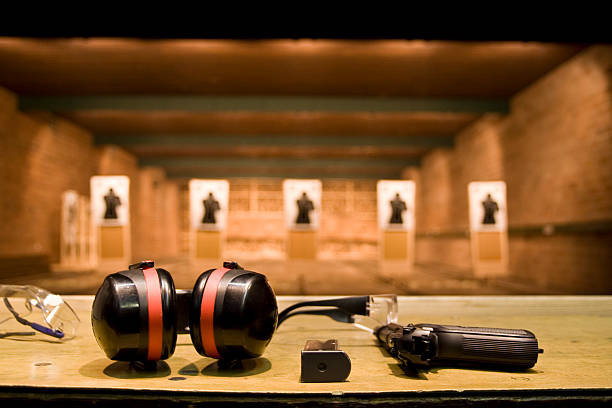 Shooting ranges are always fun especially when they're located right in the middle of a city like this one where you can choose handguns or rifles; shoot clay pigeons; learn how to disassemble and reassemble your guns, and even watch a first-rate show. If you feel like shooting, then this is where to go!
The Mob Museum:
This museum located downtown on Stewart Avenue and the third street next door to the Neon Museum counts as one of our best museums in Las Vegas. It's also ranked as #2 among 48 things to do here (the top thing being free).
The mob museum details some pretty interesting stories about those infamous gangsters who took over gambling and prostitution during the 1930s and 1940s, leading to their ultimate demise. Learn all about it! *With the mention of two free things and three that cost money, we do not recommend going into debt just for these activities.
Visit the Neon Boneyard: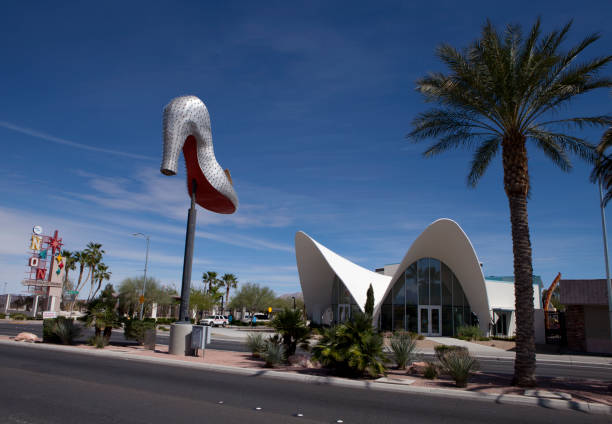 You can visit the Neon Graveyard or Boneyard, which is located behind The Art of Neon Museum. This short tour takes visitors around to see famous Vegas signs before they end up here.
Watch the Bellagio fountain shows:
Take a walk through the Venetian to watch this free spectacle that happens every half hour until 8 pm. There are times during the day when it's not running, so be sure to check before you go. Every 15 minutes, this water show runs on the half-hour, and then all of a sudden it starts to dance to some famous tunes.
Las Vegas Motor Speedway:
Before you head out into the desert with yourR.V..V. or tow-behind motor home, take a tour through this racing facility, where the action is endless! There are over 26,050 parking spaces available here. A ride around will easily cost you $15 (children 12 and under are free), which would be well spent if you've never been there before. You'll find the Speedway at 7000 Las Vegas Blvd North.
Visit the Atomic Testing Museum:
Here, you'll find an ongoing history of atomic testing from 1945 to the present day. All tests were done in the Nevada desert at what's known as Frenchman Flat. This is one of eight sites where the tests occurred over 21 years; 721 total explosions were detonated out there. You can make reservations here.
Las Vegas Natural History Museum: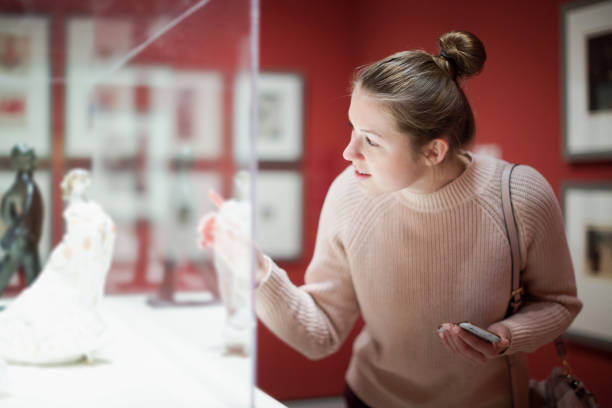 This museum is housed in the historic 1930s federal building. You can do so much here, explore everything from dinosaurs to fossils of extinct animals, view meteorites and minerals, experience a touchable moon rock, see an actual rocket engine – not to mention all kinds of live-action shows!
Las Vegas Pinball Hall of Fame:  
If you're into pinball machines, this place ranks #1 in our "where can I play somewhere around Las Vegas?" question. After paying your $12 entry fee, you're free to roam about and play pinball for as long as you want! There are games here dating back to the 1940s, with prices ranging from 25 cents to a dollar. You'll find it at 1610 E Tropicana Ave, not too far away from The Strip.
Cool off at the Minus 5 Experience:
Here, you can sip on a frozen martini in a bar made of ice. At the Minus 5 Experience located at Mandalay Bay Resort & Casino, there is no place colder than this one which is filled with everything from chandeliers to tables and chairs, all made of ice! You can order drinks that come in glasses or even an entire bottle made of ice.
Tour Death Valley: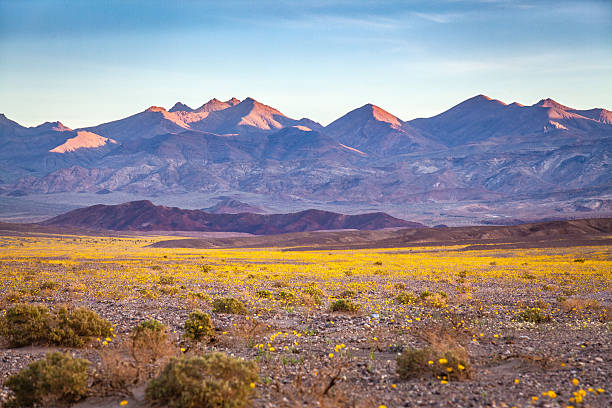 Most people who take this tour go out to the hottest place on earth – Death Valley. At noon, it can reach temperatures of over 120 degrees at Furnace Creek, where you'll find plenty to do and see. You've got all kinds of activities available here, from biking through dunes to stargazing or spending a night in an old west ghost town and visiting the abandoned gold mine, one of Death Valley's most popular attractions!
Enjoy a hot air balloon ride: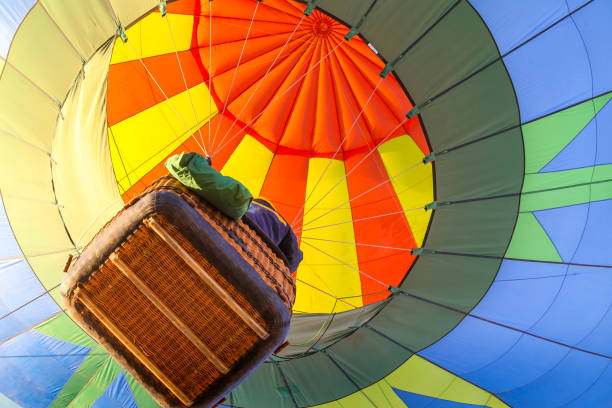 This one is right up there among our favorite things to do in Las Vegas. Ride in a hot air balloon over the city and see ALL of it from above! There are several companies here like Flyaway Indoor Balloon Rides, which offer these unique rides. From your bird's-eye view, you can take everything in, including the elegance of The Strip, or even better, seeing that enormous pool at Mandalay Bay Resort & Casino (pictured above).
Mine for gold at Eldorado Canyon:
Here's a chance to see what it was like when gold was discovered in this area. You can pan for gems and minerals in the river, compete with your friends in a "rock derby," and you can dig up old bottles and other treasures too!
This is one of our favorite things to do in Las Vegas because it's no charge to get in here; pay $10 for equipment you keep after you're done. There are three locations, including Boulder City, where you'll find this one at 1250 Bolder Dam Blvd.
See the whales at Mandalay Bay Resort & Casino:
What would vacations be without going on The Strip? During certain times of the year, from December through April, you'll have a chance to see (and perhaps even swim with) these majestic creatures. You'll find Mandalay Bay Resort & Casino at 3950 S Las Vegas Blvd, just south of the airport, and take a left onto Mandalay Beach Rd.
Take an airboat ride:
Ever wonder what it's like to fly across the water? Now you can take one step closer to that dream by taking an airboat tour through either Lake Mead National Recreation Area or the ever-popular Hoover Dam.
Here, you'll get a chance to catch a glimpse of some gators and other wildlife too! While it's much pricier than any other tours we've featured here, Airboat USA has been named "One Of The World's Top 10 Most Thrilling Wildlife Excursions" by National Geographic.
Visit "Area 51: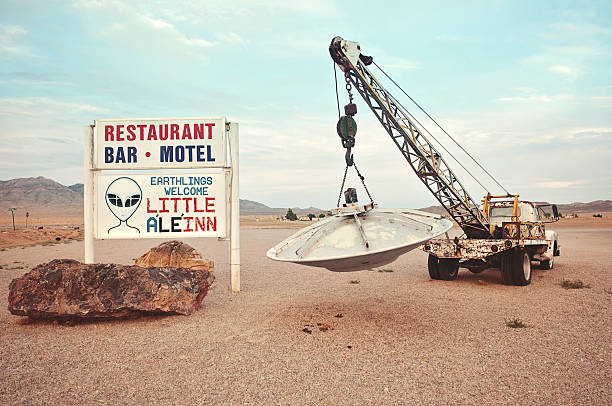 This is an extraordinary attraction in which you can see what it's like to be an astronaut! In here, you'll find all kinds of things, including a replica lunar landing module and a life-sized International Space Station.
You'll even get to see the world from the vantage point of an astronaut by trying out some virtual reality simulations. There are several tours given throughout the day at this one where you'll learn about space history as well as extraterrestrial research.
This is also another of our favorite things to do in Las Vegas. This place runs on donations only, with proceeds furthering education on everything space-related right here in Nevada!
Explore the Caves at Mt Charleston:
There are about 14 caves up on Mt Charleston that were once used by prehistoric Indians and then later on by settlers around the 1800s, just like during the gold rush days. There's even one cave near Kyle Canyon that was used as a nuclear fallout shelter back in 1952; can you imagine what it'd be like to be up here for that?
You'll get the chance to see some fantastic rock formations and maybe even some fossils along your way before you reach the caves, so try not to get too distracted! There are about five different trails here, starting at Lee Canyon Campground, located off US-95 & Kyle Canyon Rd.
Explore Black Canyon: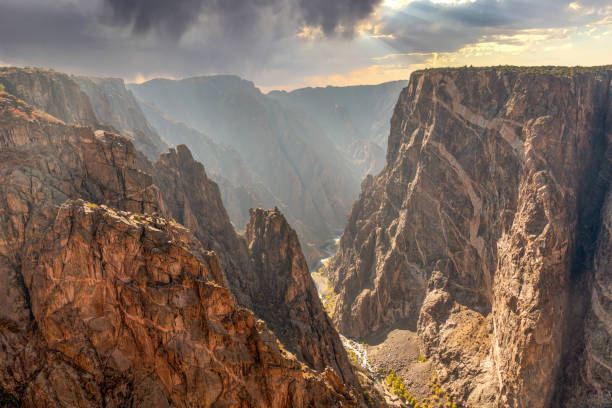 This is another top-rated recreational area in las vegas where you're sure to have a blast whether you like water sports or want some spectacular views while getting closer to nature! More than 13,000 acres of land are set aside here for activities like fishing, hiking, biking, boating, camping, or picnicking; there's even a theater with regular events!
There's a three-mile trail that you can explore here, where you'll get a good glimpse of the Black Canyon right before it meets up with Lake Mead!
Explore Gold Strike Canyon:
We're big fans of hiking here in Vegas, and there are dozens upon dozens of trails throughout the state that lead to beautiful sights like waterfalls or even abandoned mines from back when settlers first came into the area. This is just one example where you'll learn about early mining techniques used by some people during the California gold rush days; these same things were later continued by Mormon Fathers too!
While there's a gold mine tour available during the summer months, you can always opt for one of their tours that run regularly, where you'll get to see some unique plants and wildlife up close too! You'll find this one-off State Route 169 in Overton.
Explore Valley of Fire: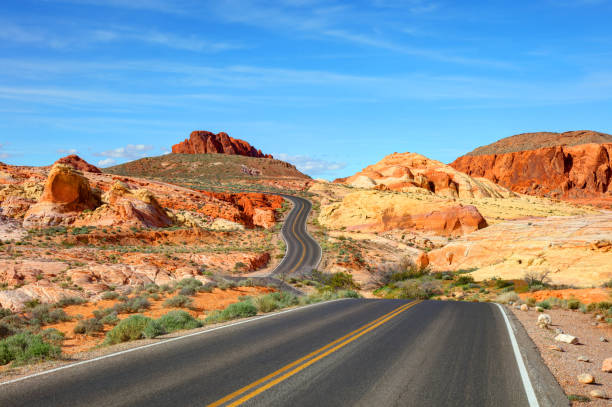 This is Nevada's oldest state park where many Hollywood movies have been filmed, from "Star Trek V" back to "The Professionals" starring Burt Lancaster as well as popular shows like "CHiPs," "Route 66", and even an episode from The A-Team. More than 42 miles of scenic trails here go past petroglyphs and ancient trees; we're pretty sure there must be some amazing things to see in this park!
The best times to visit would be between October and May, when there's much less humidity in the air, making it easier for you to breathe while hiking or exploring. You'll find this one off of I-15 at exit 75: Lake Mead Pkwy, which is also Mountain Springs Pkwy coming from Spring Valley.
Conclusion
If you're looking for a way to enjoy all of the best parts of Las Vegas without leaving your living room, then this is it! With our virtual reality headsets and 360-degree videos, we've got everything from helicopter rides over The Strip to be right in the middle of a live performance at Caesar's Palace. We can't wait to hear what you think when you try out one or more of these experiences.
If any questions come up while using them, just let us know – our team will be happy to answer any queries and provide feedback on how they work with different devices or operating systems.
In addition, if you have ideas for new content that could add even more fun to yoV.R. V.R. experience, please share them with us. We'll be happy to put something together for you if there's enough interest. Have fun!